Latest Tromsø (and Svalbard, ESR) Dynasonde data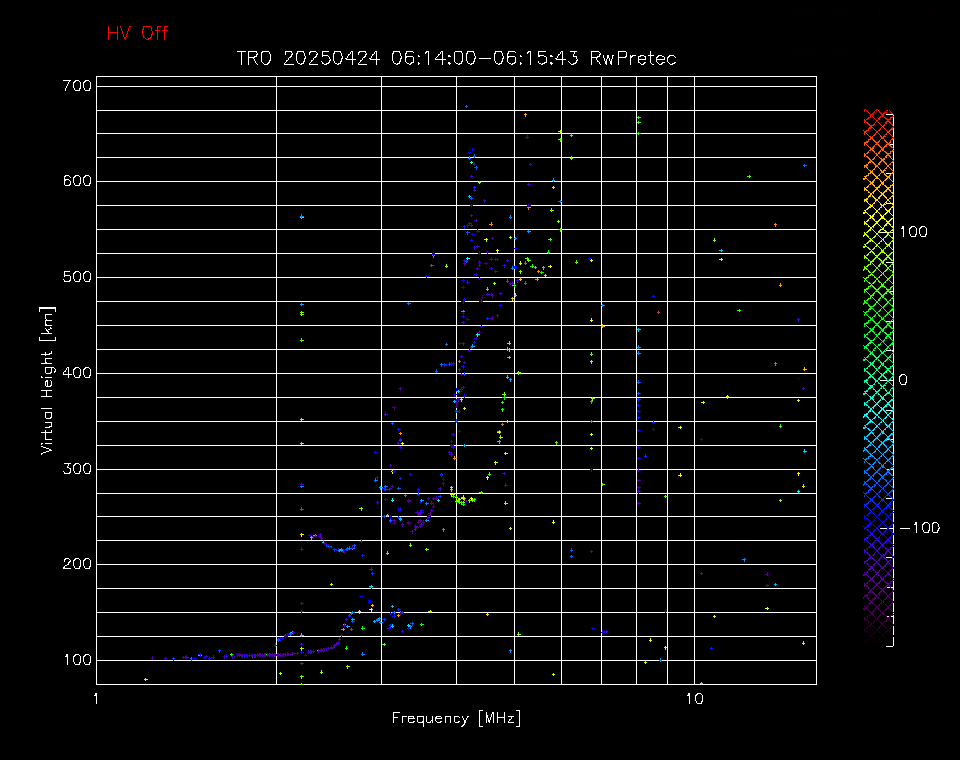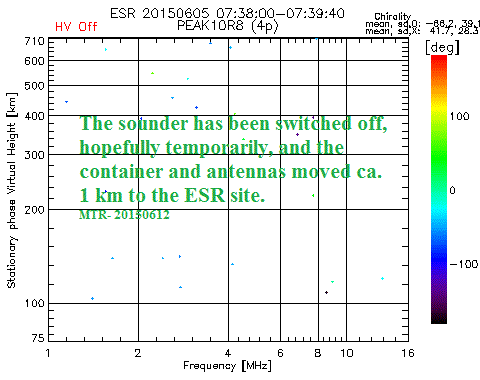 Blue should be O-mode, yellow-green X-mode.
See also linear scales, Amplitude, Skymap, as well as technical data in the header for this Tromso sounding.
Lists of average amplitudes on each of the 6 antennas for each sounding.
There is also the latest DSND analysis providing much more information.
See also a choice of other analysis plots, archives, mesospheric data and other information
---
Echoes around 2.78 MHz and horizontal lines should be viewed with caution because of possible contamination from neighbouring transmitters.

---
If you are using a suitable browser, this infon will be updated automatically every two minutes while open <!NoPrint>
---
Setup by Tony, 21 April, 1995.